Vaping/ JUUL
VAPING: What is it?
→ Essentially, "vaping" is the term used to describe the act of smoking any form of electronic cigarette.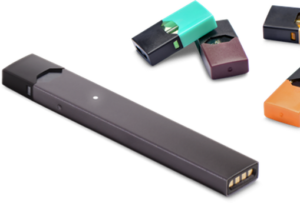 ---
Something as simple as getting the terminology right can make a difference. The biggest e-cig on the market currently is JUUL. 
---
---
---
---
WHY IS A GENERATION OF NON-SMOKERS USING
JUUL

?
"The tobacco industry has a kid's menu."

– FlavorsHookKids.org
---
---
JUUL'S EFFECT ON SEMINOLE COUNTY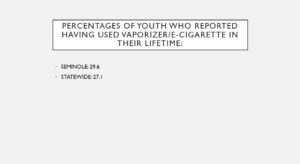 ---
Good reads:
E-cigarettes change blood vessels after just one use, study says
Vaping and its connection to Lung Disease